Meet my friend, Robin! Jeff and Robin live in Lancaster County, Pennsylvania. Jeff is a self-employed contractor. Robin stays home with their kids and manages the bookkeeping for their business. They have four kids and have been homeschooling for ten years. Robin was one of the first friends I met when I started homeschooling. Join us as she talks about her journey from teaching in a classroom to teaching in a home. She explains beautifully how her philosophy of education affects the choices they have made in the work of homeschooling their children. Enjoy this interview: A Charlotte Mason Inspired Education with Robin.
Video: A Charlotte Mason Inspired Education with Robin
Hi, my name is Robin Troyer and I have been married to Jeff for 22 years. We have 4 beautiful children and have been homeschooling for at least 10 years now.
What drew us to homeschooling?

I was very much influenced by my sister's journey with home schooling. She started about 5 years ahead of me, and since both of us were previous school teachers we naturally had many conversations on the topic.
The Lord also brought an older woman into my life who had home schooled all her children through high school and introduced me to Charlotte Mason and her philosophy. Learning about CM's philosophy of education resonated so deeply with me, it did not take long for me (and my husband) to see the beauty and possibilities with home education.

What advice would you give to parents who are temporarily homeschooling this year due to schools closing?

~ Be aware of the temptation to compare yourself to other moms/families.

We can all struggle with this at times. You know your children the best, and you are the best one to make these decisions for them and the one that loves them most. G.K. Chesterton said, "If a thing is worth doing, it's worth doing badly". I believe Chesterton to mean that we do not need to have things perfect to do something meaningful.
For example; gardening is a worthwhile pursuit, and at the moment, my garden is full of weeds, so I may think I'm doing "badly" at gardening, but it is worth the effort and I should persevere in it. As I grow in gardening, it may not be so full of weeds as it is now. The same is true with home schooling. I still struggle with, at times, this comparison trap, and think others are doing school better than I am. But as I continue to grow and learn, I need to remember that this is still a worthwhile endeavor and to persevere in it.

~ Every family is unique.

We may use the same curriculum, but in the end, how we implement it, or stress parts of it, will inevitably look different from one another. Do what is best for your family. Trust your judgement, and stick with it. Some of the "words" I keep before me each year: persevere, be diligent, be faithful.

~ Remember who YOU are and who your CHILDREN are.

Every mom has different strengths and weaknesses, as well as every child. Know your capacity; it will look different than other moms. Know your strengths and use them this year. Know your weaknesses and seek others to help you or encourage you. It helps me to write these things down, especially those of my children. This can help direct you with what you really need to focus in on, especially if you are homeschooling for just this year.

~ Keep things simple.

~ Read aloud to your children as much as you can. ALL ages. You will never regret it.

~ Take nature walks with your children…. especially on really nice days. Do not be afraid to be spontaneous.

~ Try to find community if you can. It will encourage you and your children in these trying times.
What does school look like in your home?

It depends on the season. Each year is a little different depending on what is happening in life, or the needs of my children. Currently, our days look a little like the following:

8:00—breakfast
8:30—Math & Latin
10:00—Morning Time/Family Time
Lunch
Afternoon—independent studies (Language Arts, History, Science)
How do you teach multiple ages?
This has always felt difficult for me especially after having experience with teaching in a classroom. I was so used to one age group at a time, one subject, and prep periods to do my planning. It has taken me many years to learn the ways of the "one-room schoolhouse". Ha!
Early on I did as many subjects as we could as a family; I called this Family Time (before I knew of the concept of Morning Time) Those subjects were: Bible, History, Science, Art appreciation, Music appreciation, etc. The subjects that were done independently (or one on one with me) were: Language Arts/Phonics, Math, and Latin.

When the children were little, and still taking naps, I would usually do the independent studies with whoever was not taking a nap. As the children grew older, my older ones could do those subjects more and more without my help as I worked with my younger ones.

It is something that I am still learning to juggle. It is difficult. I am finding that even though I will have a high schooler this year, there are still challenges to work around. I would like to give her the Socratic discussion time she needs, but my youngest is only in 3rd grade and will still need me quite a bit. It may be one of my greatest challenges, but it is SO worth it, even if it is "done badly" on some days.
How do you start a new year?
I have tried over the years to make the first day of school special. I learned this from my wonderful sister. So, if I am able, we have a nice homemade breakfast or something fun like donuts. I usually try to give the kids little gifts: new pencils, a new "fun" book, erasers, candy, or a "brain" toy/activity. We fill out an "All About Me" paper after breakfast where the kids record fun things about themselves for that year: grade, age, favorite food, favorite activity, hobbies, etc. This is always fun to see how the children are changing and growing over the years.
Then we usually take "school" pictures. Sometimes, we will then meet up with another family and go for a nature walk and have lunch outside. We also take time to set up their notebooks Charlotte Mason style.

There have been years, though, when we just have to "jump" in due to what is happening in that season of life. We usually find our way and rhythms for the new year as we tread water during those times.
What is your biggest challenge?
My biggest challenge is probably teaching the multiple ages as I mentioned above and maintaining the proper balance between school and home. I also do the bookkeeping for my husband's business, so I am usually feeling "behind" in most areas.
Despite this, I know it is worth the challenges, and I know that I can lean into my Lord as He provides the grace and strength, I need each day. I have seen over and over the truth that "When I am weak, He is strong", and that He will carry me and my children through this amazing journey of home education. Each new day affords new opportunities to trust Him. He loves my children more than I do and has a perfect plan for their lives. I know that I can depend on and trust Him in this.

Describe your philosophy of education and how that plays out in your home.

My philosophy of education has been greatly influenced and shaped by Charlotte Mason. There is so much to absorb and contemplate in her writings and methods, that I believe it will give me food for thought for a lifetime!

I love Charlotte Mason's three instruments of education: "atmosphere of environment, discipline of habit, presentation of living ideas. In short, Education is an atmosphere, a discipline, a life." (For the Children's Sake, MacCauley)

Education is an atmosphere.
Atmosphere In the Home
In the busyness of life, schooling, and running our own business, these three instruments of education have helped to direct my plans each new school year. I believe atmosphere encompasses a few areas: mood of the home, ideas and communication, activity, and décor/design of the home.
In considering education is an atmosphere: Am I creating a comfortable learning environment for my children? A place where they can explore and discuss ideas freely? Are they surrounded by beautiful things; a feast for their eyes, and food for thought? Is there a sense of peace in our home?
Some practical things I do to continue to grow as a homemaker and educator: we frequently bring nature into our home; cut flowers, branches, and greenery, as well as "nature" finds and place them all throughout our home. I tend to weave the beauty of nature naturally into my home décor.
I also display prints of great artists throughout our home as well. I do not buy "kid furniture", but instead focus on antiques, solid wood, and comfortable fabrics for our furniture. Each room of our home houses books, elements of nature, and even some type of "educational" instrument. Currently, our telescope is part of our dining room, and our globe and world map adorn our living room.
When we can afford it, I also try to purchase well-made toys/manipulatives. I keep these in baskets within quick reach (and easy clean-up) for active minds and hands. I keep candles on hand for family meals, and those dark evenings in winter; and my husband loves to add ambient lighting throughout our house (light dimmers, string lights for the porch, solar lights for the garden etc. The lighting of a home really adds a comfortable and cozy element to any space.

Atmosphere of Communication
But atmosphere is not just how our home looks. We must also consider the ideas and communication in our homes. Is our home a place where we share ideas and encourage critical thinking? Is it a place where we can come together in forgiveness and grace when one has been offended or sinned against? I am grateful that we are still in a season of life where we can have family meals most evenings of the week. This may be harder to do as our children grow older, but it has become a priority that I hope we will strive to keep.
Meals are some of the best times for this "exchange of ideas" and participating in the "great conversation". It is also a place where children should feel welcomed to share, learning how to speak well, and participate in discussion. Every now and then, a candlelight dinner just for the sake of it, adds an element of beauty and the beckoning call to linger just a bit longer together.
One last practical way we work on the atmosphere of our home is asking the Lord to help each of us learn to "breath grace" to one another. This phrase was adopted from a sermon by Ken Sande, and has been transformational in our interactions with one another. My prayer is that our home is a peaceful home, full of grace and comfort, a haven for anyone in need.

Education is a discipline.
Charlotte Mason was a strong believer and advocate for habit formation. I agree with her that it is in the earliest years of a child's life that the formation of habits is essential. These habits range from every aspect of life.
A few examples: consideration, truthfulness, obedience, attention, hygiene, etc. Some ways I incorporate discipline into our daily lives: reading books (picture books/chapter books) regularly for demonstrating character, working on manners in various life situations: meal times, when company comes over, community interactions, etc.
At times I have picked a "habit" and we have focused on it for about 8 weeks, reading and discussing its importance as well as practicing it. At the beginning of each school year, I try to meet with each of my children individually and we discuss goals for the school year. I encourage them towards thinking about areas in their lives they want to see improvement. We pick a couple to work on and come up with ways they can grow in those areas.

Education is a life.
"…the need of intellectual and moral as well as of physical sustenance is implied. The mind feeds on ideas, and therefore children should have a generous curriculum." (CM, Home Education) Our morning time/family time part of our day is a direct outflow of this instrument of education. It is during this time of our day that I endeavor to lay a feast before my children to nourish not only their minds, but hearts as well. Picture study, composer study, listening to classical music, learning a new hymn, reading the scriptures, nature note booking, poetry reading/memorization, reading aloud classic literature, are some examples of what might be a part of our morning time.
I strongly believe that our children's education is not just a six hour a day endeavor and then we shut the books and live our lives. Education is all encompassing. We are seeking to teach and train and instill a love of learning so that it lasts a lifetime.
I desire that the end result of my time with them in our home is that when they leave these walls, they take a notebook with them to capture the Glory they will see and encounter, to continue to grow in their appreciation of all things beautiful and worthy, and feed their minds on honorable and trustworthy, living books and ideas.

"The question is not, -how much does the youth know? When he has finished his education—but how much does he care? And about how many orders of things does he care? In fact, how large is the room in which he finds his feet set?
And therefore, how full is the life he has before him?" (CM)

This is what we strive for, and on those tough days, it is helpful to step back and remember the vision and press on.
Robin's Favorite Resources

Education:
For the Children's Sake
The Living Page
The Well-Trained Mind

Bible:
The Child's Story Bible
History Lives Series: Chronicles of the Church
Parables From Nature

History:
Story of the World
Heirloom Audio Productions: G.A. Henty audio adventures
Beautiful Feet Books literature packs

Language Arts:
Cottage Press

Latin:
Latin for Children & Latin Alive!

Science:
Apologia

Handbook of Nature Study
Food Anatomy, Farm Anatomy, Nature Anatomy Collection
The Country Diary of an Edwardian Lady

Other:
Picture Study Portfolios (Simplycharlottemason.com)


Family Literature Favorites:
Little Britches Series
Lord of the Rings Series
, Chronicles of Narnia
Little House on thePrairie series
The Green Ember Series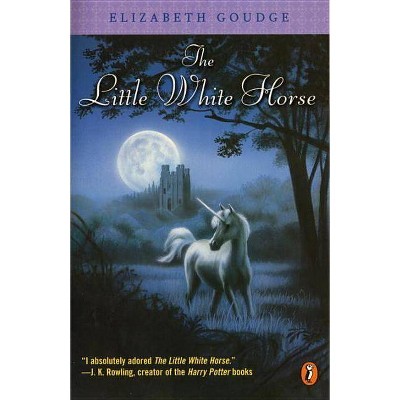 The Little White Horse by Elizabeth Goudge
Edith Nesbit books, any and all fairy
tales, and so much more!
---
Have questions for Robin? You can contact her at jefnrobn@hotmail.com. Remember, though, moms are busy! Response time may be delayed, but she will try to reply as soon as she can!
Hi, I'm Sheri! I am a Christian saved by grace, married to my high school sweetheart, and a thankful mom to ten incredible kids. I'm a former public school teacher who never thought I would someday be a homeschool mom! Drawing on 13+ years of homeschooling experience, follow along to find help for getting started, tried and true homeschooling advice, life skills learning, simple Morning Time ideas, and interviews with everyday homeschool moms just like you!