Are you wondering how it is possible to teach more than one child at a time? In this homeschool mom interview, learn all about homeschooling multiple kids with Melissa.
Meet my friend Melissa! Melissa and Ryan live in Pennsylvania. Ryan owns his own business. Melissa stays home with their kids and enjoys being a Nail Specialist for Color Street Nails. They have nine children and have been homeschooling for ten years.
Today I interview Melissa, a friend who I have been homeschooling alongside for 10+ years. Join us as we talk about getting started, sports, the high school years, and more!
Video: Homeschooling Multiple Kids With Melissa
Hi, I'm Melissa, wife to Ryan for eighteen years, homeschool mama of nine. I have been homeschooling for ten years. I pray that my journey can be an encouragement to you! Enjoy a little sneak peek into our family!
What does a typical day look like for you?

This is a tough question to answer, because if I'm honest, we don't have a typical day. With 9 children, a dog, a cat, and let's face it, me, I never quite know what emotions, physical issues, heart issues, or outside interruptions will be a part of my day. And that's ok. That's what makes life all about the journey and not the destination. Those aspects of our day are just as, if not more important, than the academics we might accomplish. Those have to get done too, but they do.

I do have an ideal day, though. My ideal day begins with my quiet time and exercise before my children awake for the day. My oldest children rise early to have a quiet time and then work on math while they sip tea with me. I call it our math lab. I told you, ideal. The rest of my children rise a bit later, and we share breakfast together before cleaning up. Then we gather again around the table for scripture reading, hymn study, and a few other family time studies. Then each child moves into their independent studies while I work with them in groups for particular subjects. The littles have school time first. Then they scamper off to play while my older students continue their studies throughout the morning. Our main schooling is done by lunch time after which we spend time out of doors and pursuing enrichment studies in art, nature study, handicrafts, extended research, journaling, free reading, and other activities to continue to feed our minds and spirit.

The truth is, some days a lot of this does happen. And some days, very little of this happens. But every day, no matter how much measurable learning happens on paper, we are learning a little bit here and a little bit there. About life, and growing together in our relationships. Throw in our outside involvements in co-ops, sports, field trips, nature hikes, trips to the library, and days just spent with family and friends and homeschooling life feels lovely and full.
What attracted you to homeschooling?

To be honest, I had never entertained the idea of homeschooling. I certainly did not plan to educate my children at home. I graduated with a teaching certificate, taught in the public school for a couple of years before starting our family, and my kids were going to be the salt and light when they started school. God had different plans.
As a mother, I never wanted to put my kids into day care. I wanted to hear them say their first words and cheer them on as they took their first steps, to be present for the everyday miracles of watching my child grow and learn. I started to realize, even though I was afraid and felt terribly inadequate to teach my kids to read, that I wanted to be the one to do just that.
I also was faced with some strong messages from respected individuals in the homeschooling world. They challenged us to consider the value of discipling our children and educating them from a Biblical worldview versus battling the secular educational system and the many hours they would spend away from our home. They could be salt and light, but that was a high expectation for my kindergartner who would still be navigating their own beliefs and establishing their foundations for years to come.
On this side of the decision to homeschool, we have discovered huge benefits for our family relationships, flexibility that this lifestyle provides, and the ability to not only teach from a Biblical worldview but also tailor our education to meet the needs, gifts, and passions of each individual child. God led us to homeschooling and we are grateful for the blessings we continually find in teaching our children at home.
Have you hit any road blocks? What were they and how did you handle it?
Math

Math. We have tried, particularly with my eldest child, 5 different math curriculums. Math is not her strongest subject so we were on a hunt for that magic curriculum. I learned that there is not necessarily a perfect curriculum, and instead we landed on one that is manageable for me time wise, and meets her learning style needs through video instruction in small increments, making it less overwhelming for her.

In fact, we now use this curriculum (Math U See) for all of our children. Through our journey with so many math programs, and not wanting my student to have any gaps in math instruction, we went "backwards" several times. In order to continue her progress and to help her meet her high school math requirements in preparation for college (she is now in 9th grade), we have continued to do math through the summer. Besides "catching her up" this has actually worked well to keep her moving forward and spending less time in review and getting back into math each year. In fact, all of my children now do math through the summer (about 3 days per week).
A Child Who Wants to Go To School

Another road block we faced was the desire of our oldest child to attend school. I know some families approach each year with a question mark about who will stay home and who will go to school. For us, we had made a decision for our family that homeschooling was the best option for us as a whole. We were not, and have not been completely against using other forms of education if it would become clear we needed to make a change, but we have committed to stay the course and homeschool through high school.
When my oldest hit junior high she was desiring strongly to attend school, and she was respectful about her approach and request to do this. So, we entertained and explored the idea. We asked her to evaluate why she wanted to attend school – what she was looking to gain?
In the end, after many discussions and research into several alternate schooling options, all which took time, she came to the conclusion on her own that she really didn't want to go to school. She realized the benefits of being home and determined she really just wanted to pursue a few outside and additional studies and activities. To be honest, I don't know if we would have followed through and allowed her to go to school. We never had to actually make a final decision, but the process empowered her to think through, explore the options, and feel as if she had a say in the decision.
How do you homeschool multiple kids?

Teaching multiple ages can definitely be a challenge, but particularly for large families. For a long time I was striving for the ideal situation where we would all sit down and do school together in as many subject areas as possible. In reality, that didn't work well for our family for several reasons.
Up until the last few years we have always had an infant and toddler with somewhat unpredictable schedules. Even still, I now have an almost 16 year old going into 10th grade and a 4 year old preschooler, so spanning the ages isn't realistic for more than some basic family time (hymn study, scripture reading, prayer).
Not only that, getting everyone going the same direction physically, and in in the same room ready to listen and learn at the same time is a challenging feat in our house. And quite frankly, it just doesn't fit the personality of
my family.
While we love doing daily life together, and portions of our schooling, my children haven't always wanted to learn the same things or read the same books or study the same topics. I've had to let go of this a little, but have come to embrace our diversity and value our shorter large family time.
Teaching in Smaller Groups

Truthfully, I have really loved teaching my crew in smaller groups for certain subjects. For example, my youngest 2 daughters have done the same math and reading for the last couple of years. I grouped my oldest 3 together for writing and grammar . Next year I plan to have my 9th and 10th grader do the same history, literature, and Bible while my 6th and 7th grader will also share these subjects.
To make things a bit more streamlined, for my middle school and younger students I do choose a similar path for the year (such as our history time period) so we are all generally learning similar things in a few areas. Working in small groups with my children also freed up some of them to entertain younger ones so my teaching time was less interrupted. I didn't always assign or schedule this job, it often happened organically, but it was invaluable and encouraged friendships among my children as they played with and cared for one another in smaller groups.

Approaching our learning this way (in smaller groups) has allowed for us to continue to enjoy learning together but also afforded the opportunity for my children to have some choice in what books or path their learning will take each year. Particularly in science, I have given them choices in which topics they wish to explore. One of my children is extremely interested in the medical field and has chosen books and courses of study that are already preparing her for a future in nursing or even as a doctor at a young age. For us this has reinforced the beauty of homeschooling and the privilege and opportunity we have to guide our students as they pursue their God given interests, passions, and talents.
Homeschooling Multiple Kids with Melissa
What would your experienced self tell your newbie self?

Homeschooling is not a destination. You likely won't figure out a perfect system that can be replicated with each of your children. Instead it is a journey. It's an opportunity to do life with and disciple your children with a goal of instilling in them a love of learning, pointing them to their Creator and Savior each step of the way. Be open to change. But also go with what is working and don't get too distracted by what others are doing or the next best thing.
Meet each child where they are. Challenge them to grow but don't put expectations on them (or yourself!) that are devised by the world's standards.
Rest in each day. Take time to truly see the little things. Find joy in the day to day learning (beyond the books) knowing that it compounds into a lifetime of wisdom.
And finally, pray your way through.
Do your kids have opportunities for team sports?

Yes, they do! Most of our children have begun pursuing a sport around age 9 or 10. There are so many opportunities to participate in local club sports and later in school sports when they reach junior high and high school. One of my daughters has also participated in Girls on the Run at the local elementary school starting in 3rd grade. And depending where you live, there are other opportunities through local recreation centers, gym facilities, and stand alone specialty businesses such as Lancaster Archery.

The "why" behind making this a part of our children's school age experience is multifaceted. I was very involved in sports, playing through high school and college and then continuing to coach for 9 years after that. Even today I return to my alma mater to coach at camps. For me, I learned so much about life, teamwork, and myself through playing a sport – an experience I'm happy for them to have as well.
While we don't require our kids to pursue a sport, many of them are athletically inclined and have found a sport in which they do well and they love. As part of our homeschooling philosophy it presents yet another opportunity for them to grow as a person and pursue their interests and passions.
In addition, and really something I hadn't put much thought into before we got involved in community and school sports, we have both individually and as a family been able to rub shoulders with people who are much different than us. This has provided many opportunities for conversations with our kids, but has also allowed us to build relationships with unbelievers and people from varied walks of life.
Melissa's Favorite Resources
IEW Fix It! Grammar and Writing
Well-Trained Mind: Story of the World by Susan Wise Bauer
God's Design Science (Answers in Genesis)
Reading Made Easy by Heart of Dakota Publishing
Window on the World book review by Tim Challies
Melissa's Favorite Read Alouds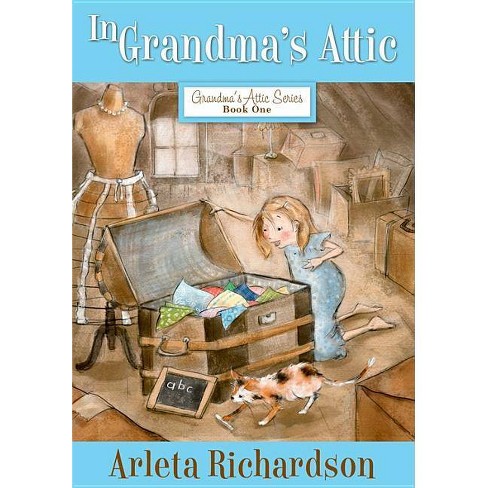 Leave a Comment
I hope you enjoyed Homeschooling with Multiple Kids with Melissa. Leave a comment to let her know how her story encouraged you!
Have questions for Melissa? You can contact her at kemegroff@yahoo.com.
Hi, I'm Sheri! I am a Christian saved by grace, married to my high school sweetheart, and a thankful mom to ten incredible kids. I'm a former public school teacher who never thought I would someday be a homeschool mom! Drawing on 13+ years of homeschooling experience, follow along to find help for getting started, tried and true homeschooling advice, life skills learning, simple Morning Time ideas, and interviews with everyday homeschool moms just like you!